I believe each and everyone has an angel by their side,
This angel knows how hard you have tried.
This angel keeps a record of all the good that you do,
There is one who walks beside me and one who walks beside you.
Sometimes when you feel that light whisp of wind,
Your angel has touched your hand,
This angel's presence is to remind you that you are not alone,
God is not far away on His throne.
He is living and moving among His people,
Not just in a church with a steeple.
He is right beside you no matter how hard the way,
He gives us His angels to help us through our day.
So the next time you feel in despair,
And you feel that little whisp of air,
Remember God has sent His angels to walk among man,
To give them a lift with His far reaching hand.
That little touch that you feel and try to brush away,
Is the touch of God's angel beside you today.
Deb's Angel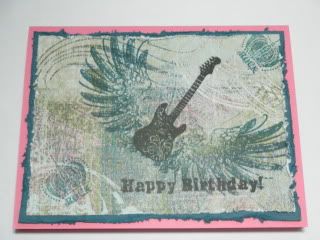 Delia's Angel
Adriana's Angel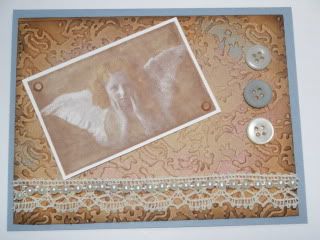 Olga's Angel
Thelma's Angel
Mary's Angel
Laura's Angel
Margie's Angel
Lynn's Angel